Kill Your TV Says Goodbye… For Now
A favorite local band of mine is coming to an end, for now. Not sure how long the break will be. They aren't stopping on bad terms, just a member escaping to the cooler confines of Flagstaff for college. Hopefully we will see the Kill Your TV's return down the road. Though for a possible last show, the PPC Estate was the perfect setting and the Kill Your TV performance was a fantastic transition into their break.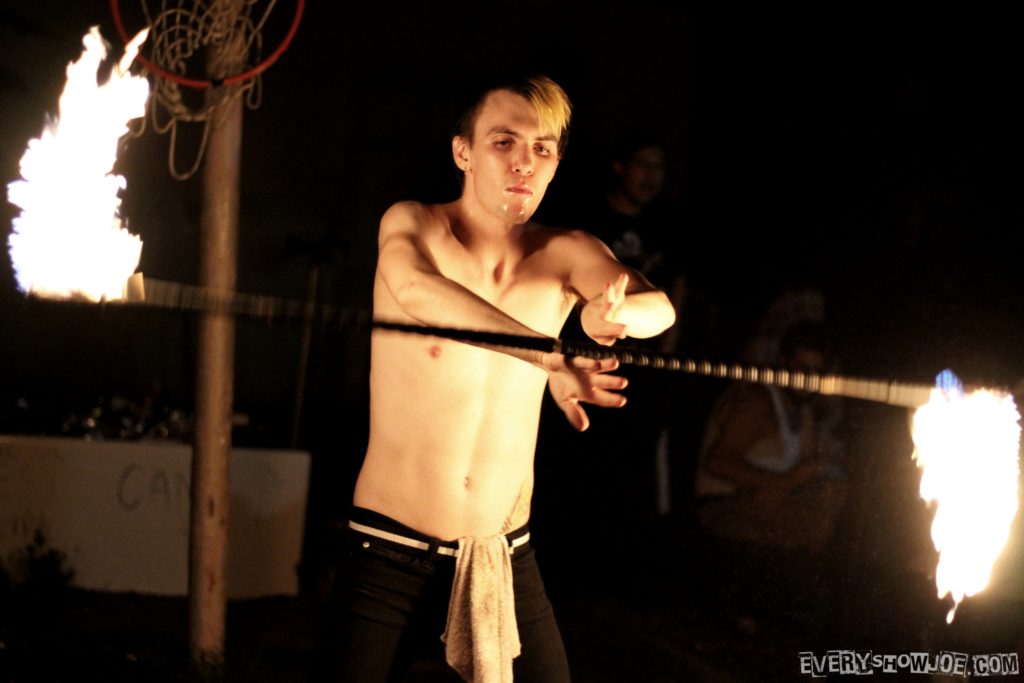 One thing to spotlight in here is my visit to the intimate PPC Estate. The DIY venue known by a couple names which include the PPC Crack House and PPC Crack Estate. PPC standing for Pages Per Content, an online magazine covering artists, musicians, and whatever other news they want to spotlight. They do excellent work with what I have seen. The venue itself is a mix of artistic inspirations. Of course, there is the music which is setup in the front room. That room a tight space that makes the frenetic moshing and bands meld as one through a set. Between the bands, I found Jett Runaway spinning fire outside. That is in addition to a circle of friends and music goers chatting outside. It is a place perfect for people of common interests and cultivating creativity.
The Kill Your TV set was crazy. The smaller space with a hardcore punk band made for a lot of people bouncing around. To tell you how much on top of each other everyone was, Alex had one of his guitar pedals with issues after the mosh pit ended up over it. Aaron wasn't inhibited by the closeness. He went to the middle of the group at times to sing, from the ground.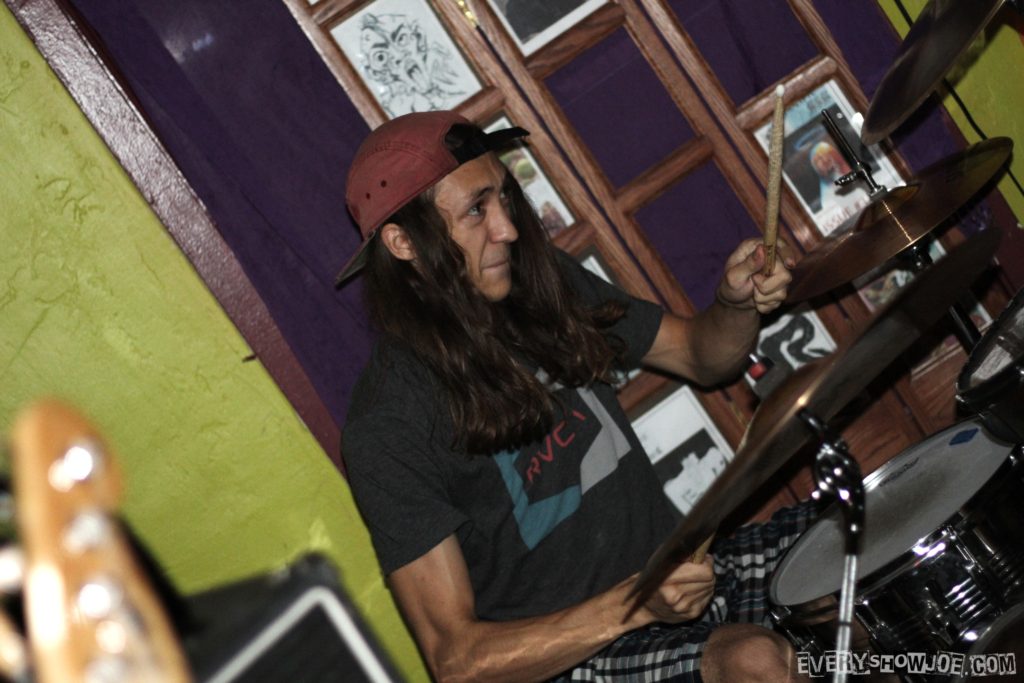 No matter who you looked at, they were having a blast here. The band and the attendees blurred together as everyone bounced around to the music. This only reinforced that small space was a perfect choice to watch Kill Your TV. I'm keeping my fingers crossed the hiatus isn't too long. I will undoubtedly miss seeing them around our local Phoenix scene.