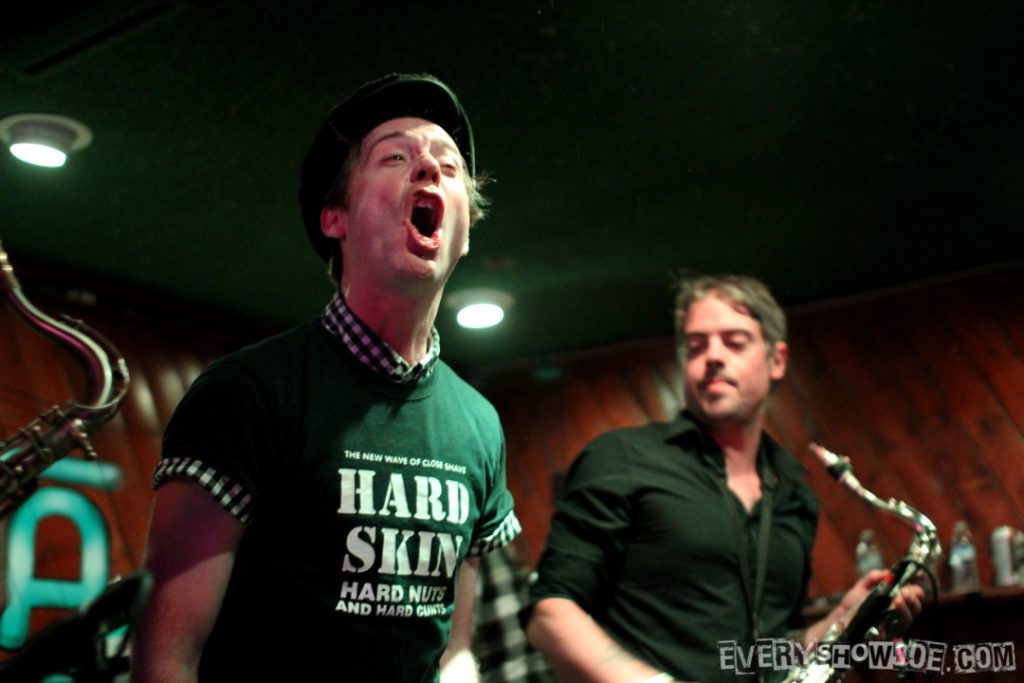 This was a Sunday night I was looking forward to for a bit. It had been about four years since I last caught Big D and the Kids Table. It was a fantastic time hanging with them at the Warped Tour bowling event. In addition to catching their set the next day, I ran into members of the band, like Ben and Derek, around Warped Tour throughout consistently. The interactions just cemented how great these guys and the Big D are. After that I was bugging their drummer Derek every time he and Logan came through with the Toasters. I would ask when Big D would be back on tour in Phoenix. That time is now.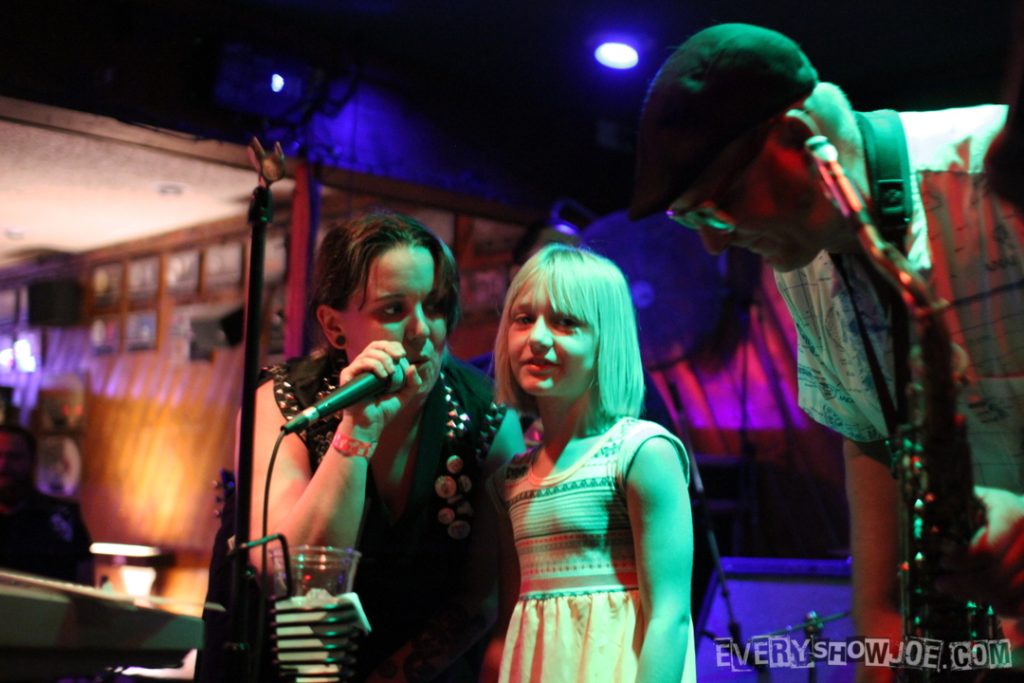 First up were our great local ska offerings, Bowcat. It was a more unusual night because they were down a man, rather woman, with Marcia noticeably absent. Katie did a great job filling in on lead vocals. She went more mobile with the mic when she didn't need keys for a part of a song. Although midway through, Dane's younger one became the new replacement singer for a fantastic moment. Bowcat managed to squeeze Pablo, of Left Alone, on for some backup vocals on a song on top of all that. Hope for whatever reason Marcia was gone that all is well, but in her absence they did a great job.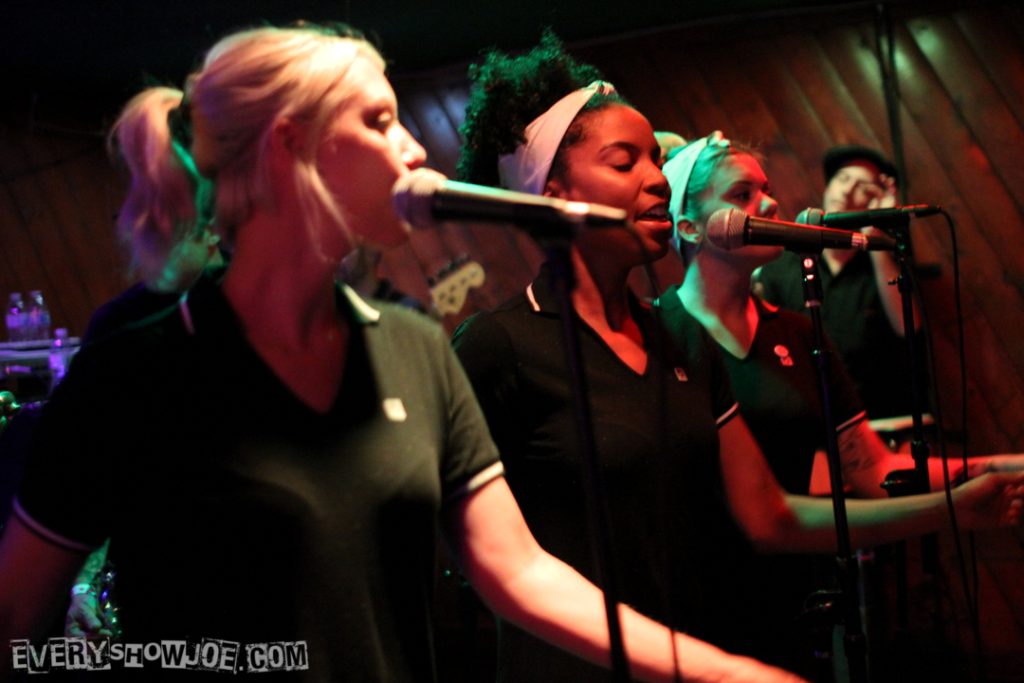 The night was the first time I was catching the Doped Up Dollies live to just add to the magic. The band was first established doing vocals with Big D on past albums. Last year they crowdfunded and released their first standalone album. I describe them as a soul, rock 'n roll, and ska hybrid. You could call them a modern Motown style of band. Backed by most of Big D and the Kids table appropriately, they performed an energized and fantastic set.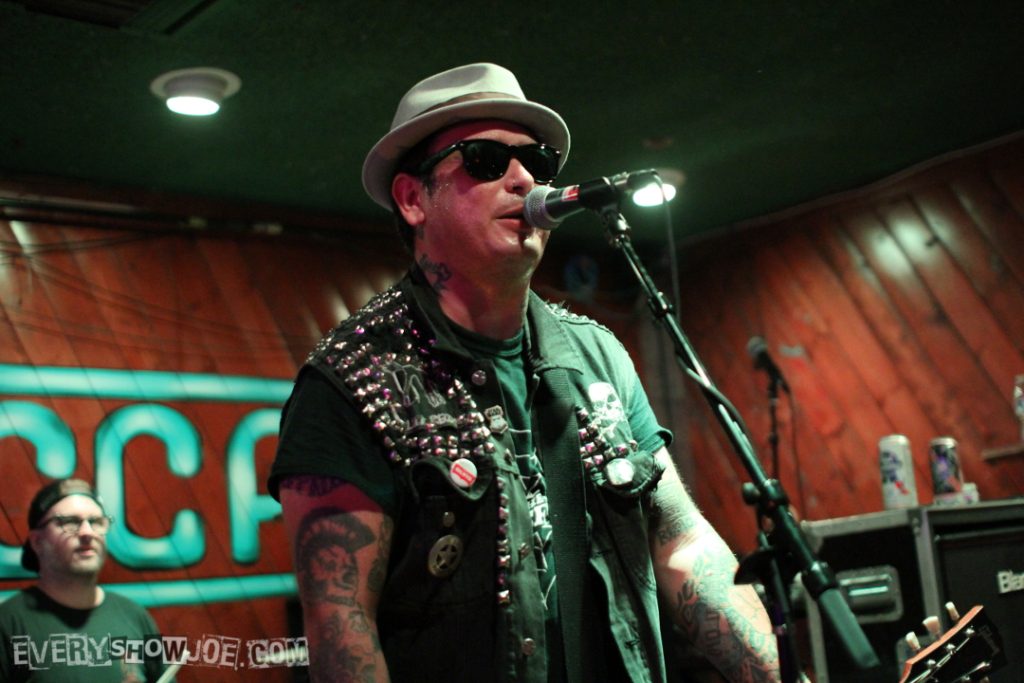 After that were the ska punk offerings of Left Alone. You could say this was a great blending of East and West ska on the tour. They had some technical difficulties, but delivered another excellent set after borrowing Bowcat's keyboard. This one was great because my energy was there to enjoy it. This was because the last time I saw them at Punk Rock Bowling, it was after a full day of music on my feet. Those feet were fighting with my idea I wanted to keep going in Vegas. They are a fantastic set of guys to watch, down to the expressive nature of their drummer. Plus I am a sucker for anyone that has a standup bass in their band. They delivered yet another superb set to those in attendance.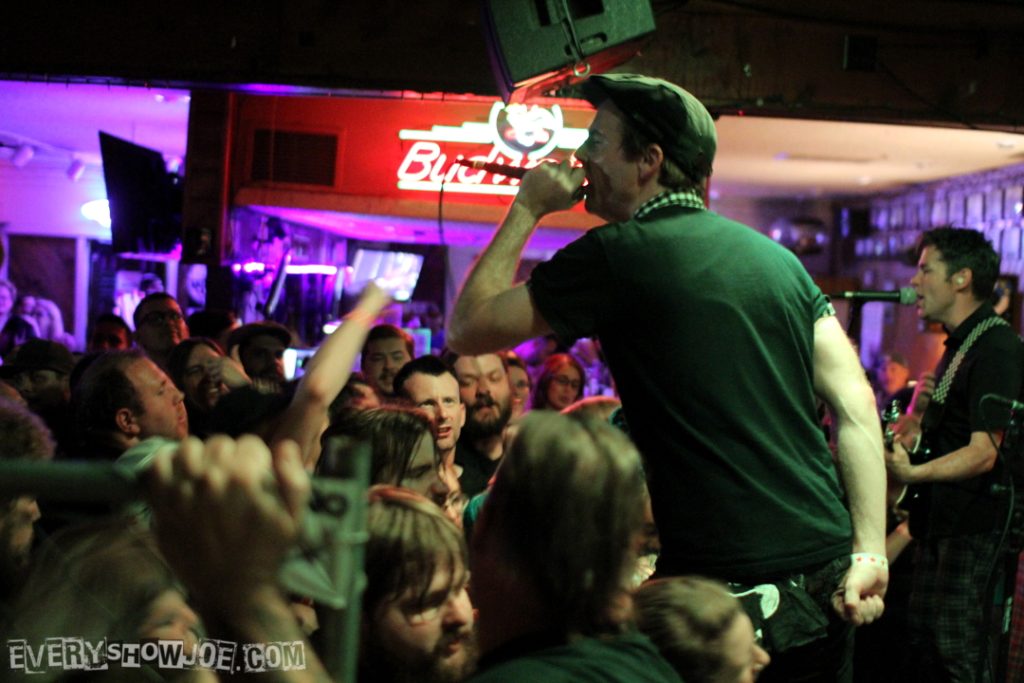 Then came the moment I anticipated the most, Big D and the Kids table. This tour celebrating the the tenth anniversary of 'Strictly Rude' meant we were in for a treat. They played the album top to bottom, hearing some of my favorites including "Noise Complaint" and "Raw Revolution." They brought with them probably the most filled crowd I've seen on a Sunday at Yucca. That audience fed off the music and energy of the band.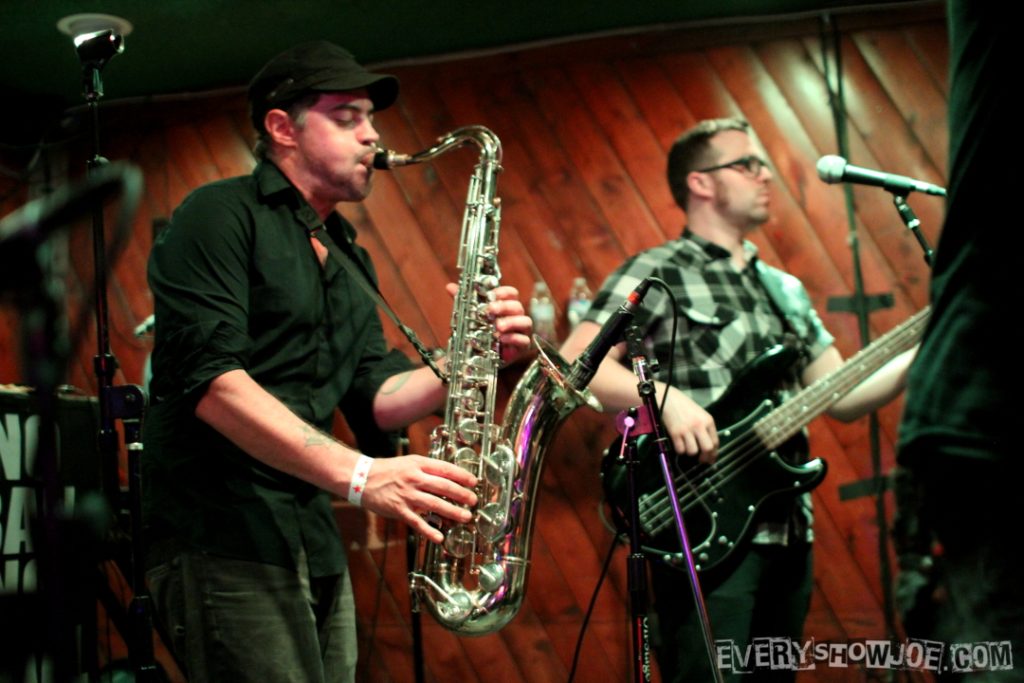 The performance was a blast. The entire band is some of the most emotive people I've seen in on a stage from Dave to Ben to Jon on one of the saxophones. It appeared as if the energy was reciprocal, with Dave feeding off the crowd energy returned. He was unafraid to hang off of the the Yucca speakers or bouncing on top of the crowd while singing. It ended on an amazing moment of him crowd surfing to the all ages divider, and singing the last couple lyrics over the fence with a guy standing on the other side. Easily one of the best performances I've seen in Yucca. I love catching Big D and the Kids Table, and no matter how long it will be until I next see them in the desert, I plan to be there again.