They Are Not Protesters of Piñata
Punk rock is a mentality that can be infused into anything. The guys in Piñata Protest are a group that demonstrates this.  This band is a high energy infusion of Latin influences, like cumbia, into punk rock. Hopefully if there are people unaware of how awesome they are or that they are punk, this piece of writing about the show at Yucca will bring some people to go check them out next time they are in town.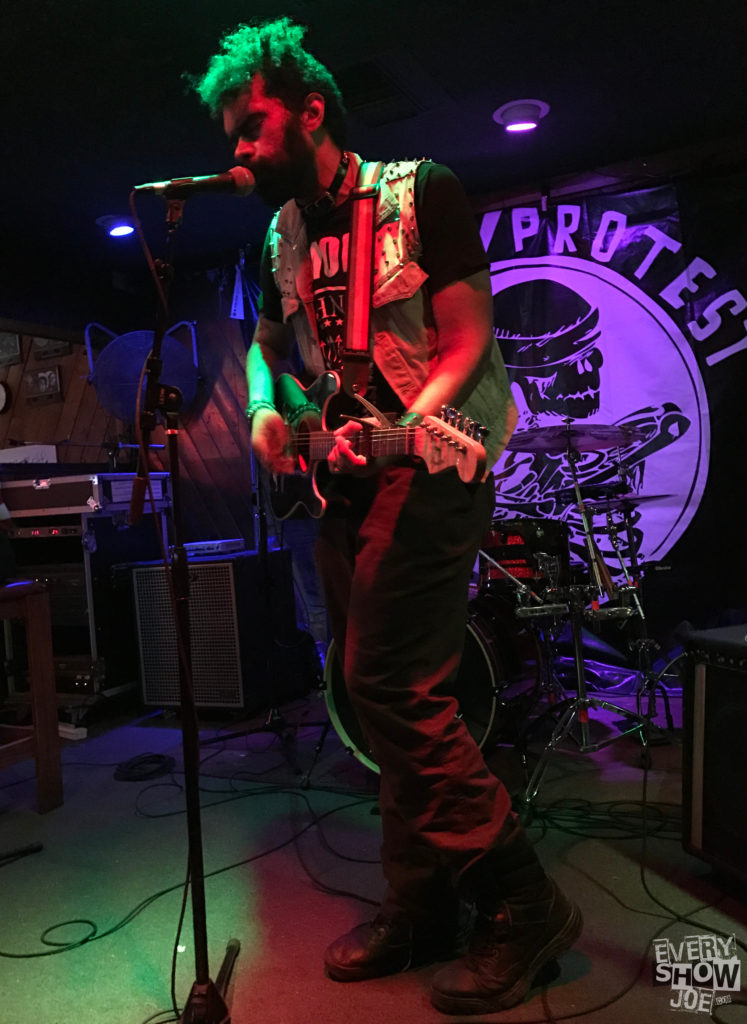 The show itself was an assortment of punk, kicking off with Andy Warpig's brand of folk punk. This may have been the first time I have seen anyone else but Garyn play washboard with Andy too. He puts on a great show, having some of the most unique conversation with audiences. From what I could tell, his favorite achievement of the night was not breaking anything the entire set.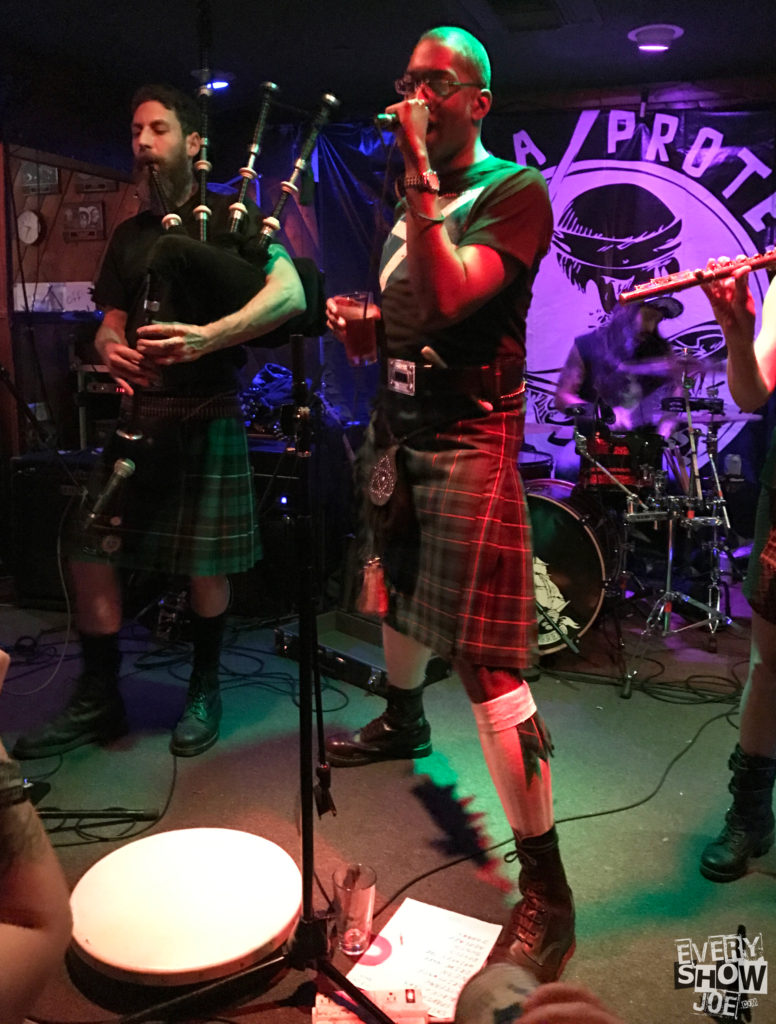 Following him we jumped into the Celtic punks of the night, Whiskey and the Barrels. Isabel is becoming a regular fixture in the band too. That is perfect, as her flute playing adds another excellent element into their music. Riley looked like he was the most energized of the set, really getting into the music tonight. Roger came down off stage to play some bass in front of Barry and Isabel, who had left the stage for the last couple songs. I have caught these guys a couple times in the past week, and happy to see they play more often.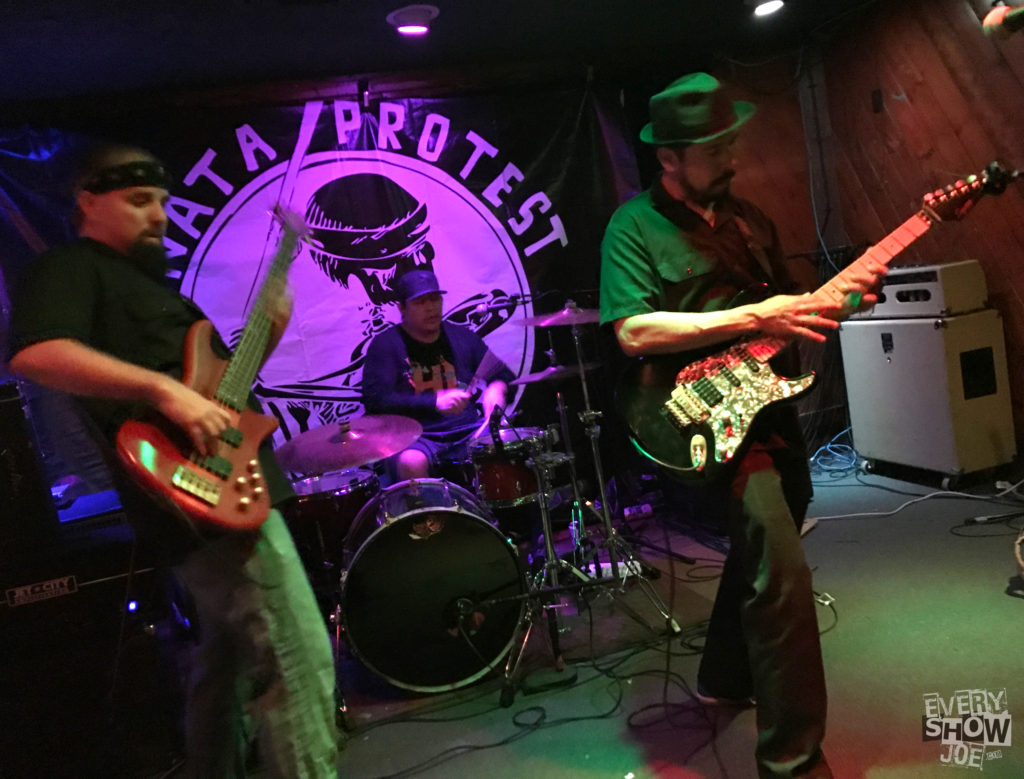 Nomada, being the closest to the sound of Piñata Protest, ended up being the setup band for those headliners. Josh was back playing bass with them tonight, as he has become their regular bassist. However, Oscar Colosio was not able to make it due to work obligations. Lucky for Nomada, they know one of the best drummers in the valley, Showie. Although not as intimate with Oscar Rock as Mario was, Josh showed he moves around the stage almost as much and poses well with him. A great set capped off with their traditional Brohymm cumbia.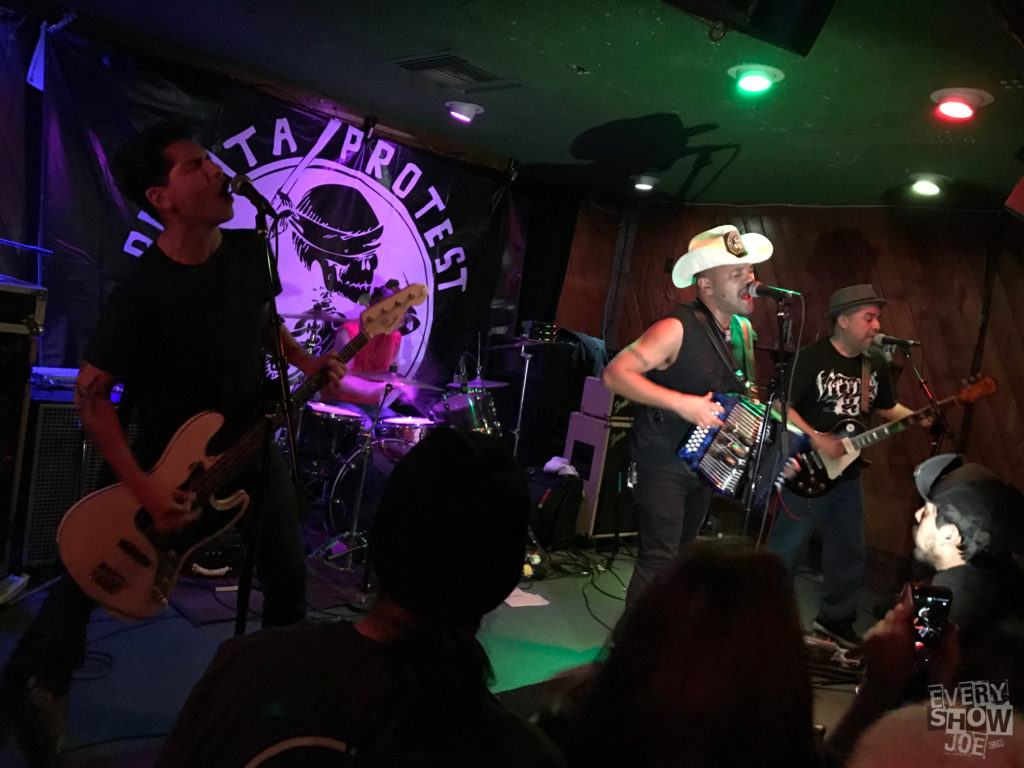 Our headliners of the night, Piñata Protest, proved that even a Thursday night is not a hindrance to their fans in the valley coming out. The first time I saw them was at Punk Rock Bowling 2014, playing a club show with two huge favorites of mine, Reverend Horton Heat and Old Man Markley. At the very least, I now tell people they prove everything is better with an accordion.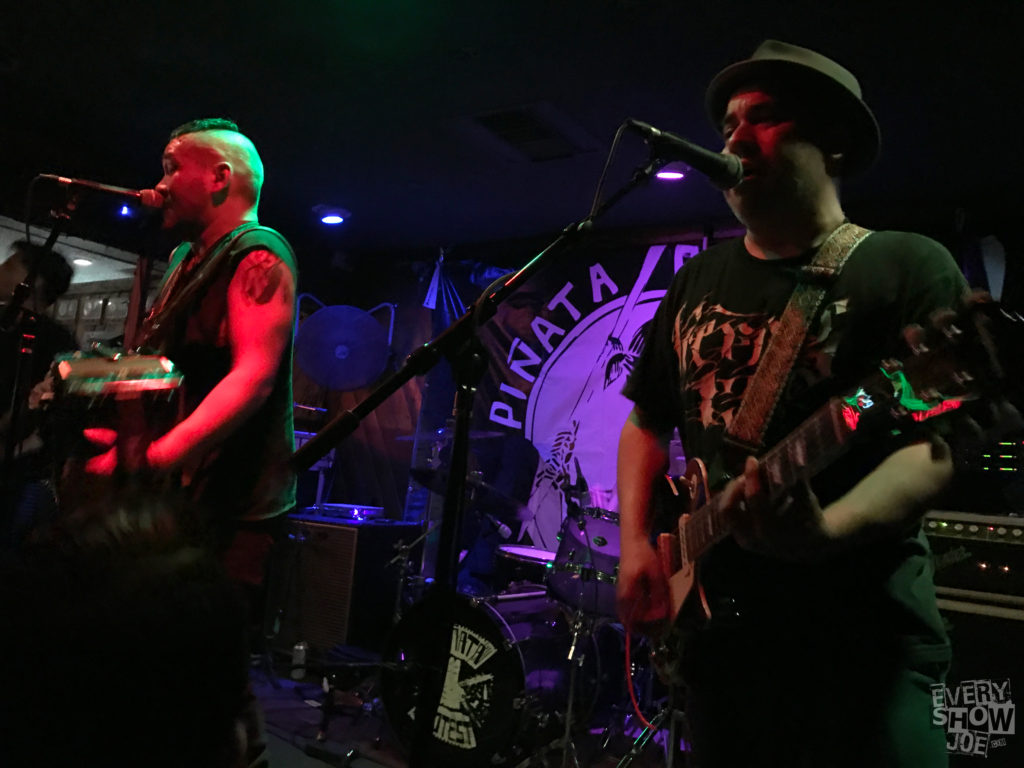 Their songs are sung in a mix of in English and Spanish, but with such exuberance. They play a few traditional Latin songs but with that punk rock mix into it. They had the crowd moshing the entire set, feeding off of that. They have fun talking to the crowd, which included getting some "Fuck that Puto" chants going when Alvaro wanted to air his concerns about our new President. They are a band having a ton of fun on stage, and I love every minute of it.